MOVEMBER
Jan - Feb 2018
A strategic plan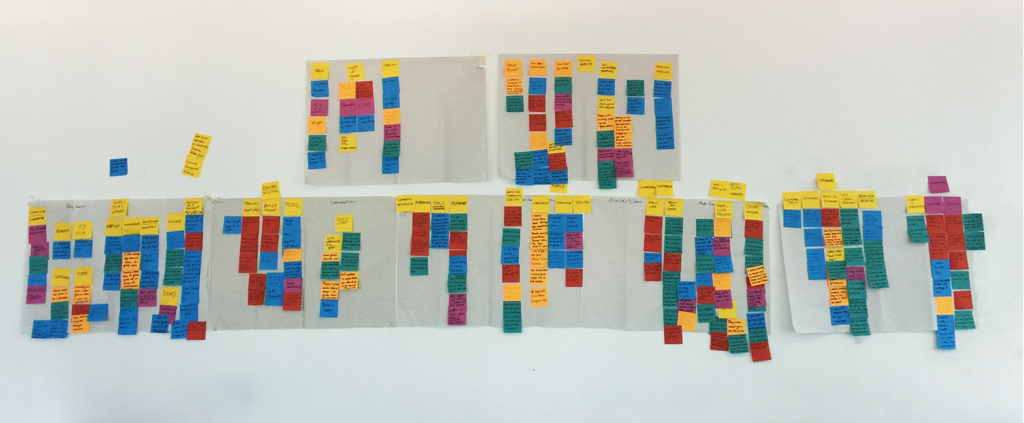 "Every minute a man dies from suicide. By 2030 we'll reduce the rate of male suicides by 25%." - Movember Foundation
Movember is a leading global organisation committed to changing the face of men's health. The current focus is to improve mental health and reduce the rate of male suicide. In this project, we worked with Movember to create awareness about mental health and help men to start conversations in the gaming world. The key of this project is research. Based on the key findings, we proposed to align Movember with streamers and use their large audience to build credibility with the gaming community over time by testing and learning.
Challenge
To create awareness about mental health and help men to start conversations in the gaming world.
Background
Clients: Movember Foundation
13 days
4 UX Designers
Post-its, paper & pen, Sketch
Key Findings
As it is a research-heavy project, we had many findings for each topic. The key findings we found are related to the people: streamers & friends.
1. Gamers & Friends:
1.1 Friendships can start online because of similar interests and like-mindedness.
1.2 Men don't like to share feelings or talk about personal life unless they have a real close connection.
1.3 Gamers are more open to advice from other gamers who are respectful to others.
1.4 When men feeling down, knowing someone is there is enough.
2. Streamers
2.1 Streamers are extremely influential and entertaining.
2.2 Viewers like streamers who can engage audience and encourage participation.
3. Community
3.1 The gaming community can be toxic.
The Deliverable
- A strategic plan
The Outcomes
- would reach a large audience through streamers
- would earn trust and respect of the gaming community
- would minimise the risk of implementation
My Roles
I collaborated with 3 other UX designers in every phase of human centred process — research, synthesis, ideation and strategy design.
In addition, I found a similar organisation called Checkpoint, which is a supportive online community for gamers with mental health issues. I joined their conversation on Discord daily. It helped us to reach out many target interviewees and gave us lots of insights later on.
My Reflections
We started this project with a vague brief. It gives us lots of freedom in solutions, but meanwhile, a vague beginning. If I have another chance, I will keep asking our clients how they define the success at the very first meeting. It will make both of our life easier. Also previous to this project, I had never really realised the power of gaming in mental health area. Once the findings of this project were revealed, I set about creating something tangible that could, as a start, truly make a difference.
Thanks to our beloved instructor Paul. I learnt "trust the process" & "test and learn", which will be something beneficial for the whole career.
Thanks to an anonymous interviewee I talked with. You let me know that "Never be a stranger if you want to understand someone better."